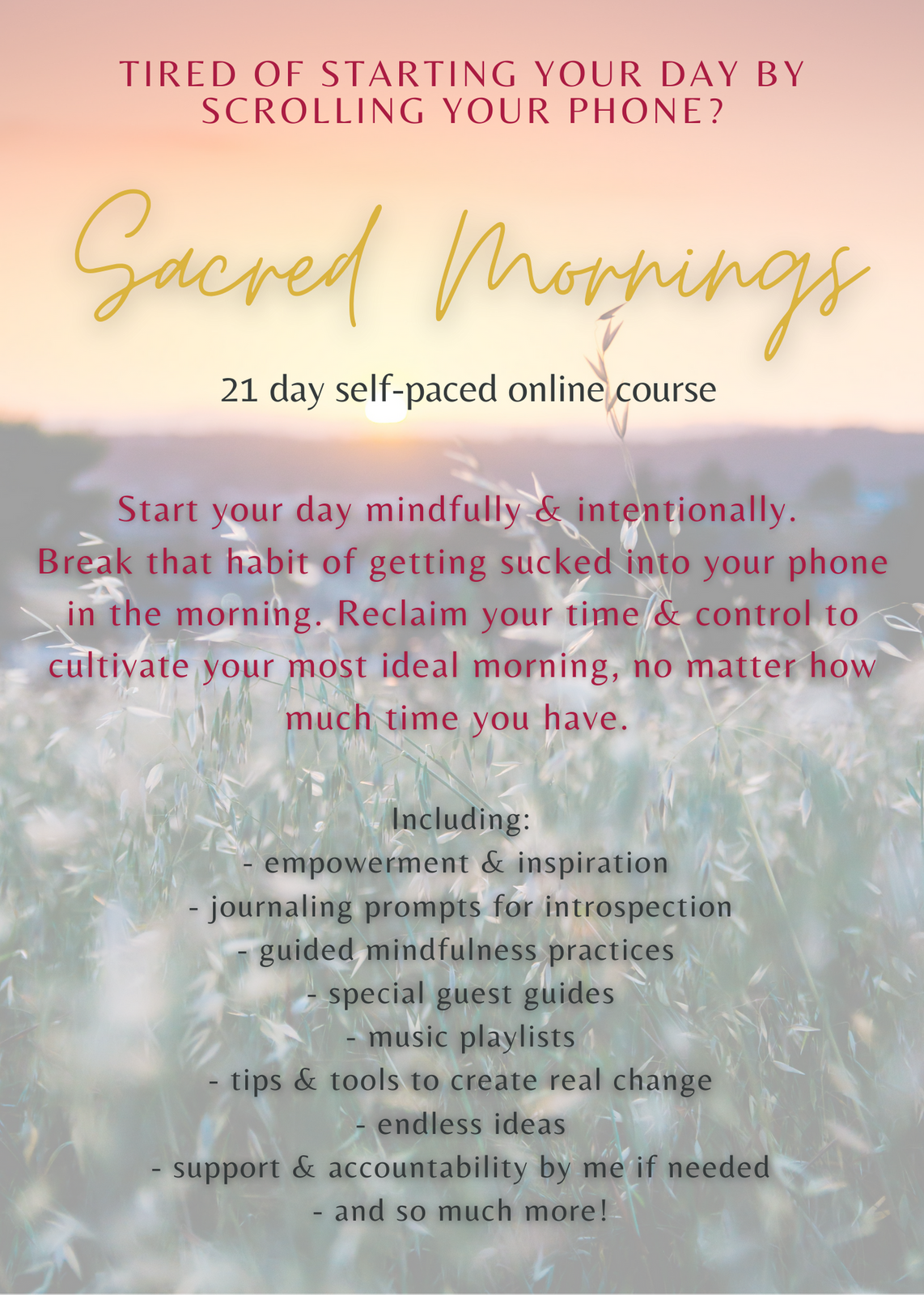 SACRED MORNINGS: a 21 day online course for reclaiming your mornings!
Tired of waking up and immediately getting sucked into your phone, wasting your precious morning away? This is a challenge many of us experience in this modern world where technology is ubiquitous, we often rely on it for our work, and the relationship we have with our phones probably takes up more time than any other relationship in our lives.
In this course, I help you reclaim your mornings by empowering you with sustainable tools to break that urge to check your notifications as soon as you open your eyes, create healthier boundaries with your technology in general, learn the practices to begin your day as mindfully as possible, and take back control of that sacred You time that you so deserve.
The course includes many resources and daily guidance, as well as support & accountability by me if needed. I developed this program based on my own struggle and insights, as well as years of studying and researching human behavior and conscious living practices. I deeply believe that you can also have the breakthroughs I have had in becoming more free from the phone through this process, and I am so excited for how your life will improve! Thank you for showing up (you will soon thank yourself, too!). 🙏🏼
or check out this podcast episode where I discussed my philosophy on morning routines!