When you read my name, Elana Love, I hope you hear "a lotta love" like I did when I first thought of it. I have a whole lotta love to give and I hope to emanate and infuse it into everything I do. I hope you feel the overflow.
I am Elana (she/her), a multi-passionate, curious soul, with a lifelong interest in the health, wellbeing, and growth of myself and society. For as long as I can remember, I have participated in leadership and personal development opportunities, as well as took an interest in how I could help alleviate the social issues our world faces. Studying Sociology at UC Santa Barbara reinforced my desire to want to live as consciously as possible and do what I can to leave this place better than I found it.
Growing up as a dancer and traveler, movement has always been lifeblood for my soul. I practiced yoga for over 10 years before becoming a certified Hatha/Vinyasa teacher in October 2019. I am constantly advancing my studies in yoga and taking courses to stay current on the research of the body and mind, as well as deepen my understanding of yoga's roots in order to hold myself accountable to honoring this practice and where it comes from. I am currently working toward a Life Coaching certification as well.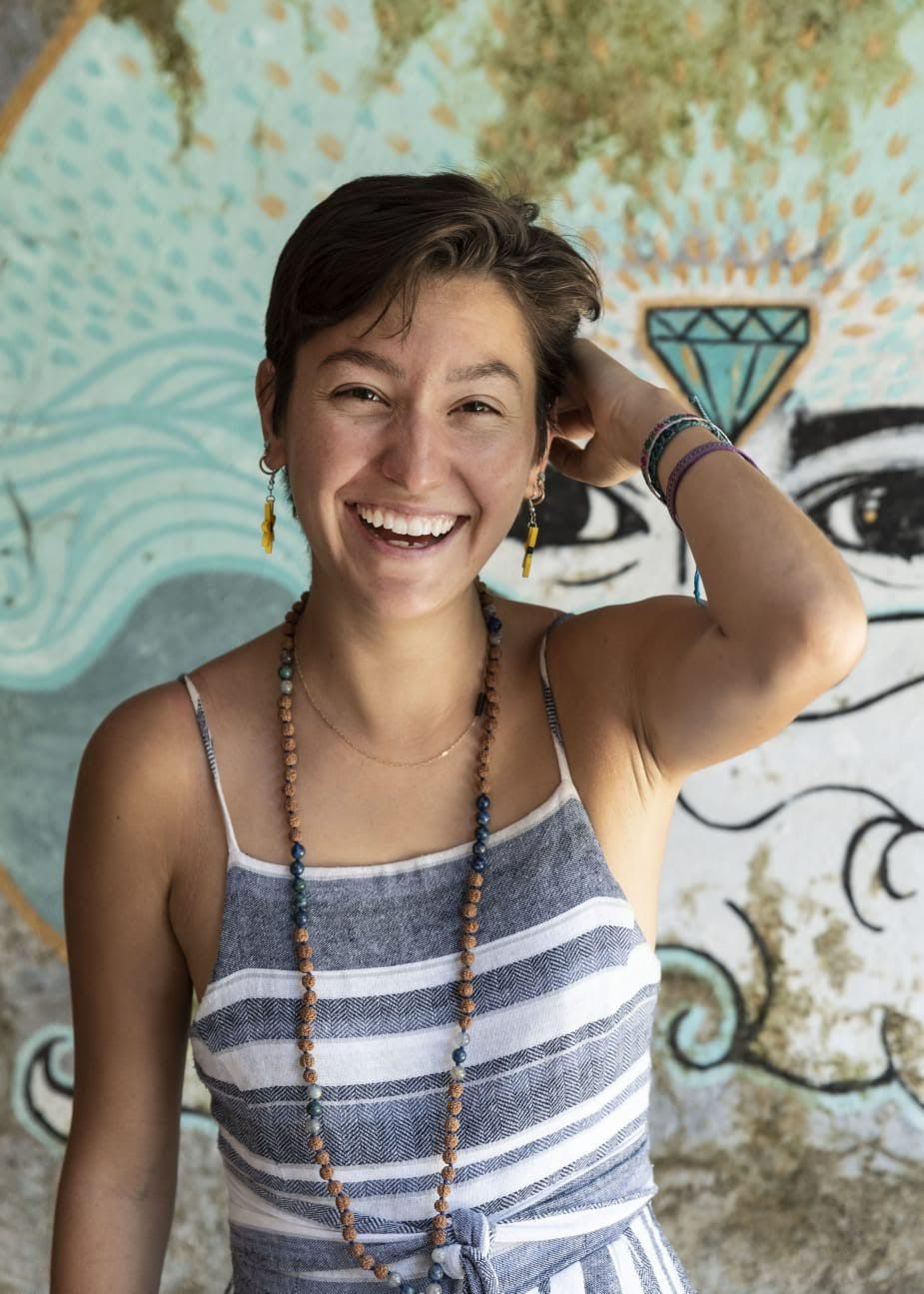 In my classes, I teach you to explore your capacity between the spaces of playfulness and depth, while tuning into your unique body and breath. I invite you to challenge your comfort zones, while also finding a loving acceptance for exactly where you are at. I am passionate about sharing what yoga is truly about (hint: it's not just poses) and it is my intention to embody the practice beyond the mat.
To me, practicing yoga isn't about becoming more "zen" or "holier than thou" - it's not all unicorns and rainbows (while of course we love those too). It is about building an awareness, and creating more space within us to hold both the light and the shadows, the pleasure and the discomfort. In my practice and teachings, I honor this balance and encourage you to embrace the fullness of the human experience. It is all valuable, it all reminds us of our aliveness, it is what makes us w(hol)e(y). This is a grounded spirituality.
The story of how I found yoga was nothing special, but the story of how it has served me is. When I was brought far away from my true spiritual self, when my light was dimmed, my truth questioned, and my self-esteem crumbled from toxic relationships, yoga helped me return to, trust, and embrace my authentic self. When I experience the pangs of loneliness, loss and grief, and when I get the urge to pack up and go somewhere new because change is what feels most at home for me when nothing else is steady, yoga teaches me how to be comfortable in the discomfort, and how a return to presence makes everything okay. When I am caught up in my busy, scattered nature, and overwhelmed by all the things, as I often am, yoga is what grounds me. Yoga fuels my curiosity and gratitude for life.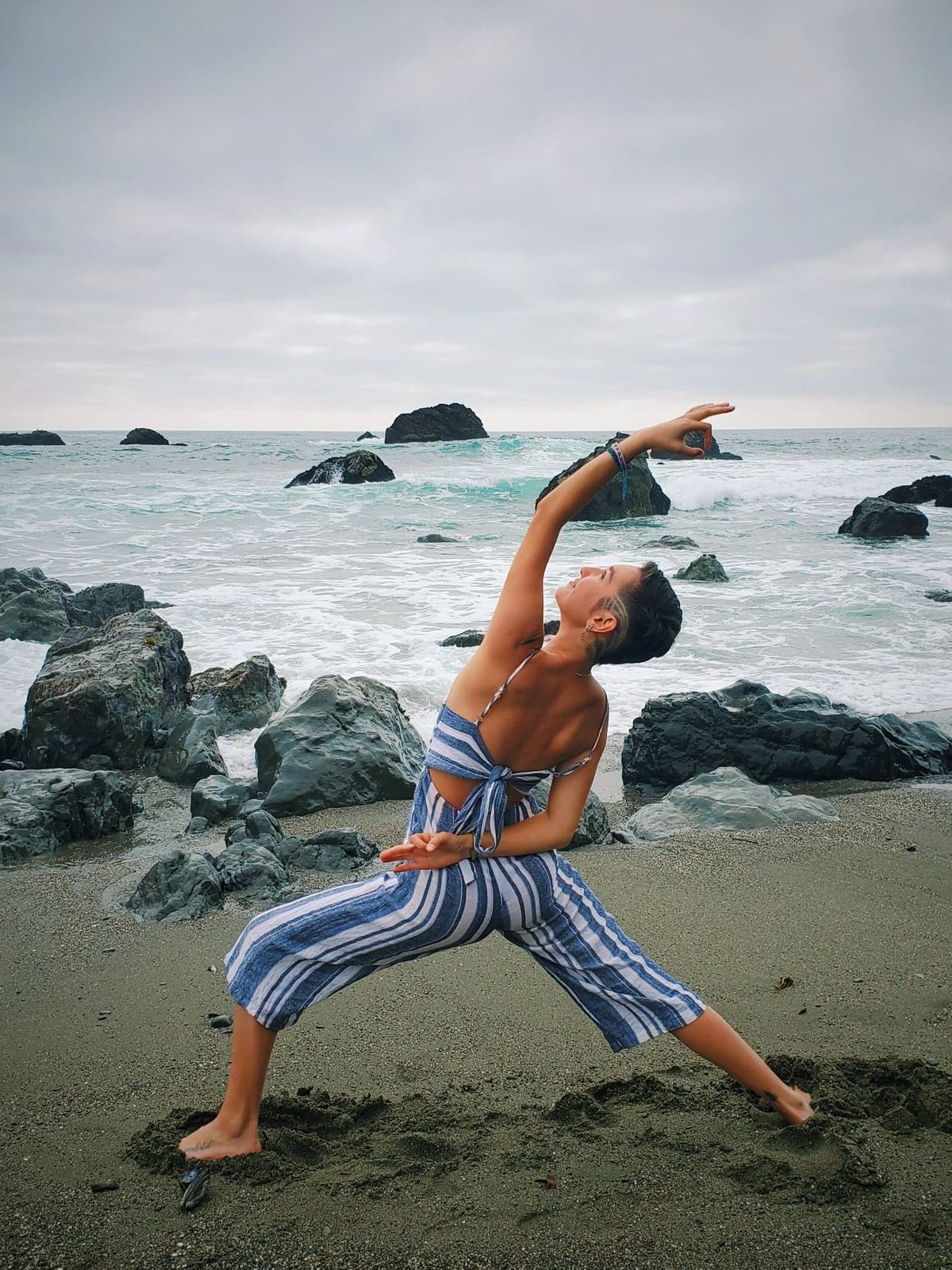 In addition to yoga, I love building deep connection and community, traveling, doing almost anything in nature, immersing myself in live music anywhere it can be found, and learning. I am currently learning to surrender more and trust the flow of life.
I would love to connect with you personally if you have any questions or feedback. I appreciate you taking the time to look around my site, and I hope you find something of value to you here. 🙏🏼
In Love + Gratitude,
Elana ♡