Online yoga classes are currently on hold. In the meantime, practice on-demand with me!
---
There is so much more to yoga than the pretzel postures and fancy clothes. I teach to share what yoga truly is - a holistic practice to keep you fit in body, mind, and spirit. Join me and I'll help you deepen your practice on and off the mat, so you can live more intentionally, authentically, and fully.
Are "yoga curious" - you enjoy moving your body, but you don't know much about yoga beyond that. You want to dive deeper, so that you can truly appreciate and benefit from the practice, while honoring it's roots

Want to learn tools that help you ease anxiety, overwhelm, reconnect to your authentic self, and feel more grounded and present

Care about making choices that minimize harm and positively impact the world, and want to know how your personal yoga practice can help you with that

Consider yourself an empathetic person who is ready to prioritize your physical, mental, and spiritual self care just as much as you care for others
---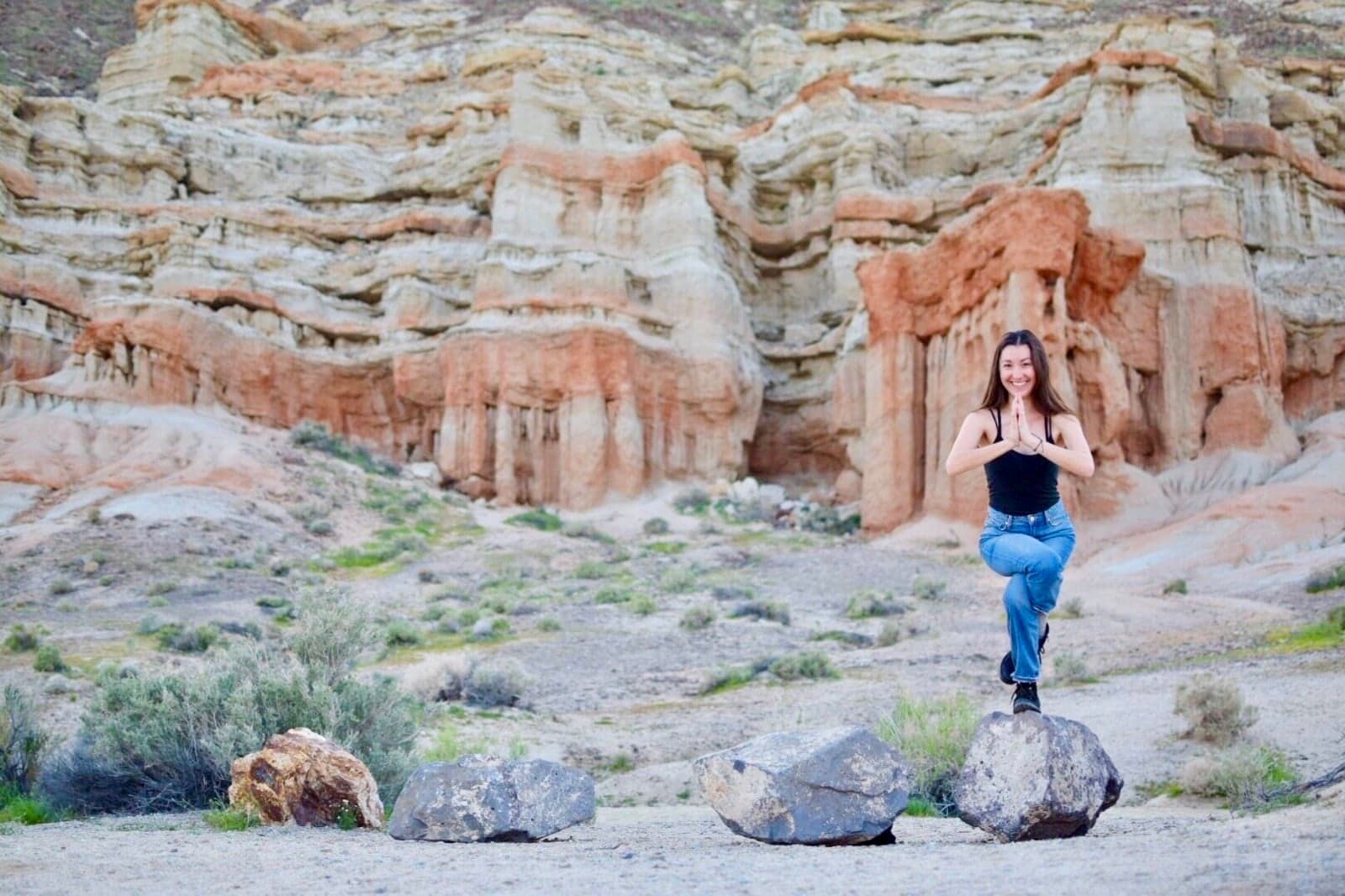 I respectfully acknowledge that I live, work, and play in the traditional, ancestral, stolen territories of the Pomo and Miwok native people. I give thanks to the indigenous people who have tended to this land, allowing me to thrive here today.
I also honor and appreciate the roots of the yoga practice (the Indian subcontinent and eastern Africa) and the ancient yogis who passed on this gift. May my practice and teachings, while inevitably modernized and unique, always reflect their core intentions.